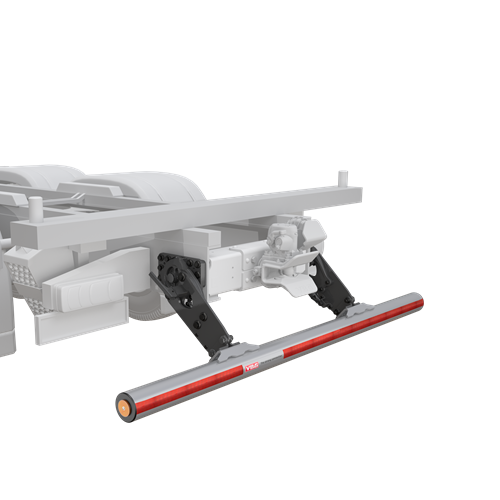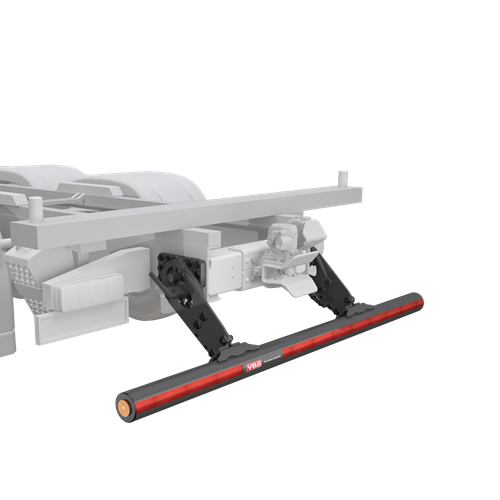 VBG Foldable Underrun Protection EUF 180 - round protective beam
VBG foldable underrun protection system.
A system with a steel, cylindrical profile protective beam that makes it easy and convenient to raise and lower the protective beam when necessary. For example, to be able to reach a low and far underslung coupling with large-volume cargo trailers.

The user-friendly design means you avoid difficult and dangerous work procedures when operating the system.
The protective beam can be installed together with any of VBG's drawbeams.
Read more Hide