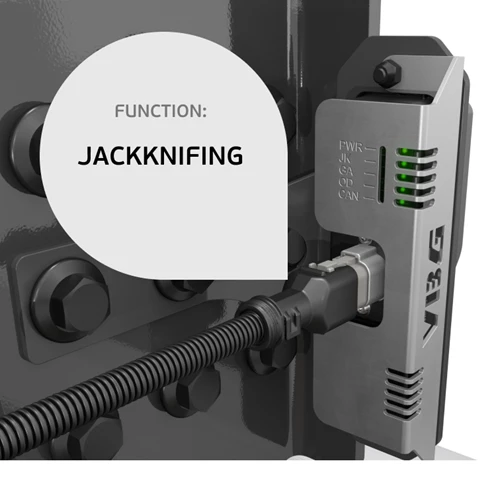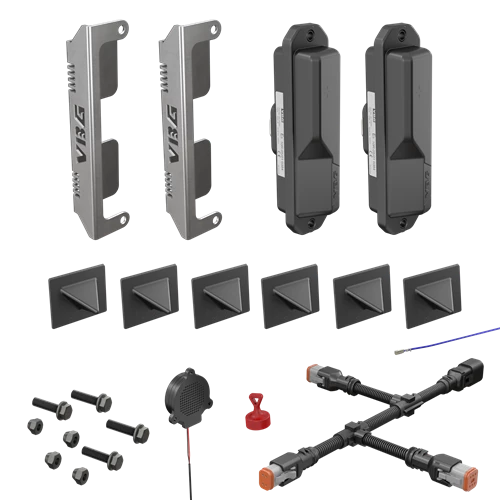 VBG Jackknife warning
Part No. 28-116300
VBG Jackknife warning system alerts the driver when there is a risk of jackknifing.
The system increases levels of safety for drivers and other motorists, while minimising the risk of costly damage to the vehicle rig. The system works for trailers, centre axle trailers, and dollies.

This system only includes a jackknife warning feature.