VBG Power actuator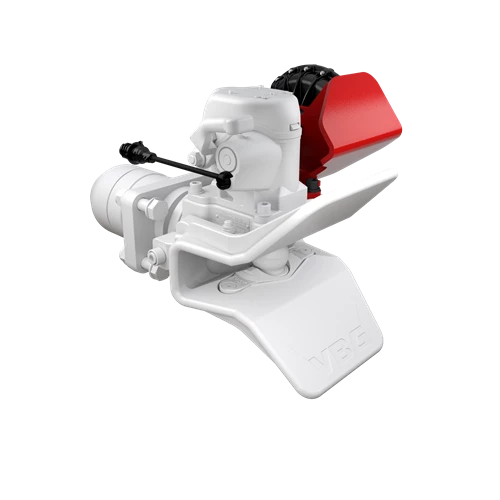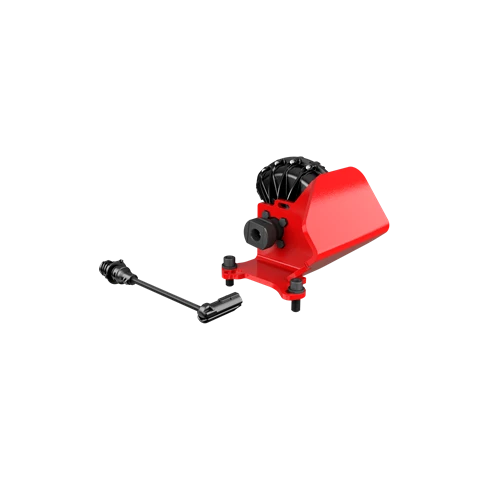 VBG Power Actuator kit
Part No. 07-110200
The VBG Power Actuator (PA) fits all VBG couplings and simplifies coupling and decoupling appreciably. The coupling is opened by means of a double-acting, pneumatically-controlled torsion device, which is operated by a manual value. A coupling fitted with a power actuator significantly improves the ergonomics and makes work a lot easier.
Simple and convenient operation
VBG Power Actuator fits all VBG couplings.
Coupling vehicles parked on uneven surfaces, twin steering axle trailers or couplings inconveniently placed well under the chassis leads to unnatural and strenuous working postures when operating the coupling. By using the power actuator, the coupling can be operated while standing up and without exertion, which significantly improves ergonomics and makes the work easier.
Pneumatically-controlled system
The power actuator consists of a double-acting, pneumatically-controlled torsion device, which is mounted on the right-hand side of the mechanism. The torsion device is connected to the truck's air system via a manually-controlled valve. An inductive sensor mounted on the coupling's signal and lock pin sends a signal to warning lamps in the cab.
Robust valve box
The valve is built into a protective and lockable box. The valve has a very robust design, with distinct positions and few components. The valve and its components have also been tested and approved for severe environments and high temperature fluctuations.
Sensor for simple indicating in the cab
In accordance with current EU directives, the power actuator is supplied with a sensor that is fitted on the coupling's signal and lock pin. In accordance with Directive ECE 55R, warning lamps must be fitted in the cab for remote-controlled couplings. When the coupling is closed and secured, a green lamp shows. When the coupling is open, a red lamp shows.
Connect the position sensor to the indicator kit for the signal in the cab (see Indicator Kit).
Complete kits
Power Actuator ordered and delivered in four parts:


• Power actuator kit
• Control box kit
• Indicator kit
• Cable kit