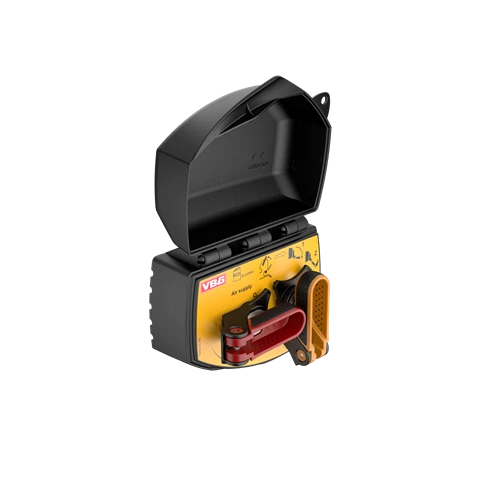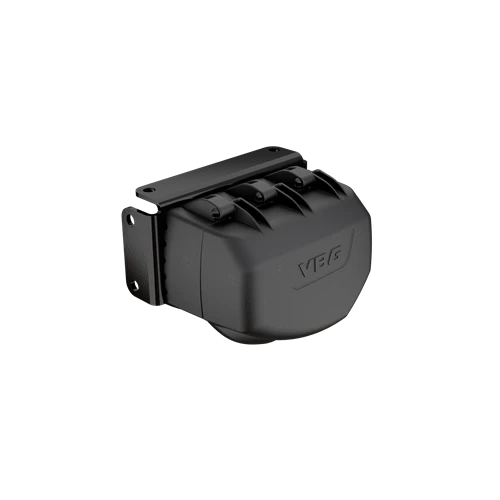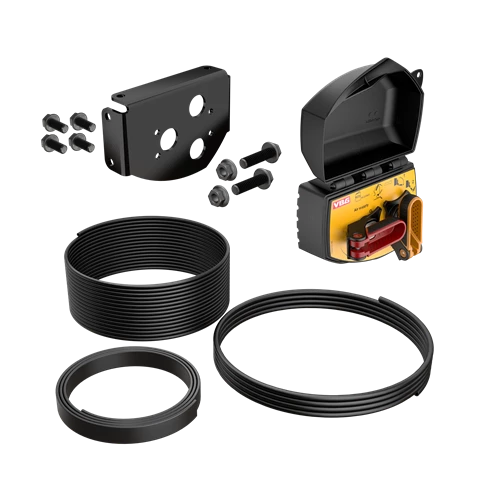 The valve box is used to operate air-assisted VBG couplings (open/close PA, open AM). The box is developed for maximum safety, and the reliable function has been tested under rough conditions.

The construction is made to exclude handling errors, and it can be easily manoeuvred even with gloves. The coupling is operated with a manual valve that has been developed especially for VBG's high demands on safety and function.

The box, which is made of a very strong and impact-resistant lightweight material, can be mounted in different directions and is easily connected with push-in nipples. The lid is fitted with strong, reinforced hinges, and when mounted horizontally, the lid is self-closing (should the driver forget to close).

Valve Box Kit G2 contains a valve box, mounting bracket, 2 air hoses (Ø6 mm and Ø8 mm) and protective housing. The valve box is equipped with push-in nipples.