VBG Drawbar eye DBE 153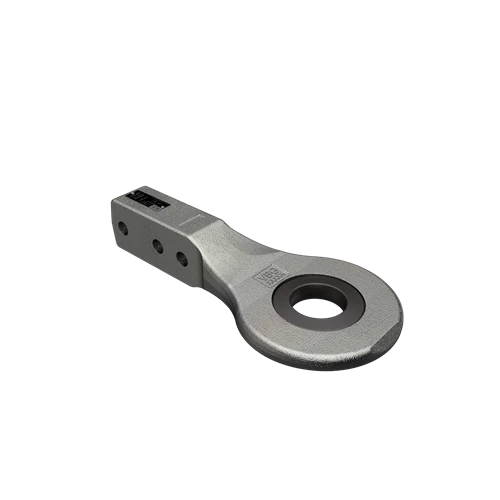 VBG Drawbar eye DBE 153
Part No. 15-015300
Drawbar eye Ø 57 mm. In accordance with ECE 55R, class S.

In accordance with standards SS 550000-2 category X and SS 550100-2 D57.

Fit the drawbar with 3 screws M20, quality 10.9. Use lock nuts (class 10) and flat washers (HB200). Tightening
torque 520 Nm.

For other mounting requirements see mounting instructions.
WHY SHOULD I CHOOSE AN ORIGINAL VBG DRAWBAR EYE?
VBG's high quality ensures increased safety and unmatched service life. The eyes are thoroughly tested and verified to ensure they function optimally together with VBG's trailer couplings, while also complying with national and international standards.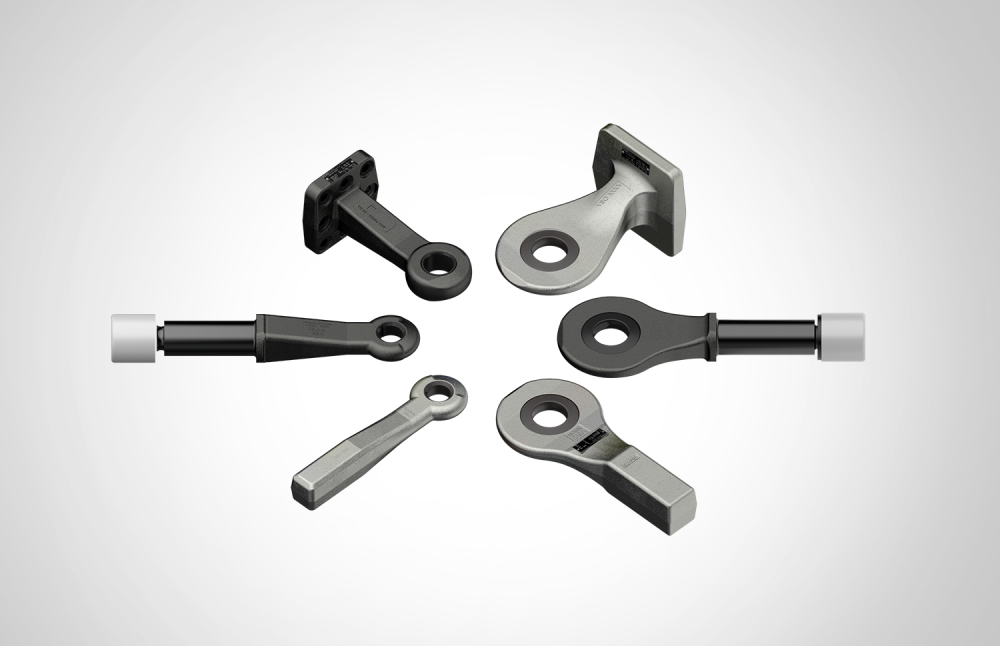 HIGH-QUALITY FORGING
VBG's drawbar eyes are forged in a carefully controlled process. This makes the steel highly durable and strong, while also eliminating the risk of cracks in the material, something that can have serious consequences.
To further increase the strength, certain models also have an ED surface finish.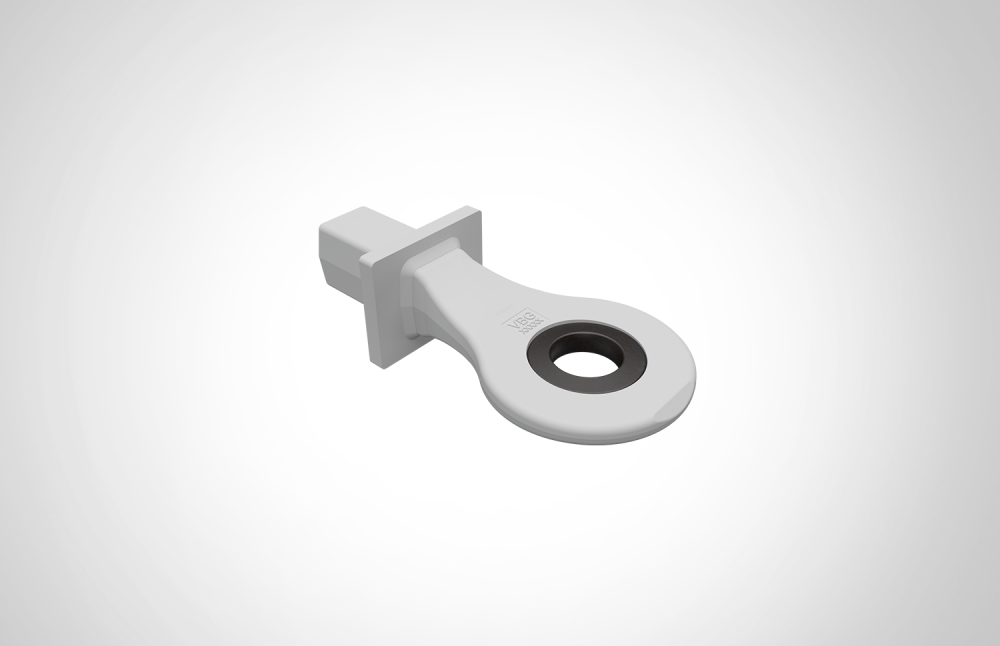 SMART WEAR PARTS
VBG's wear bushings have a much longer service life thanks to a well-proven hardening process which results in exceptional durability. In addition, the surface structure of the bushing is optimised to the coupling bolt's surface structure for even greater wear resistance. The parts are easy to access which makes things a lot simpler when the time comes to replace the bushing.