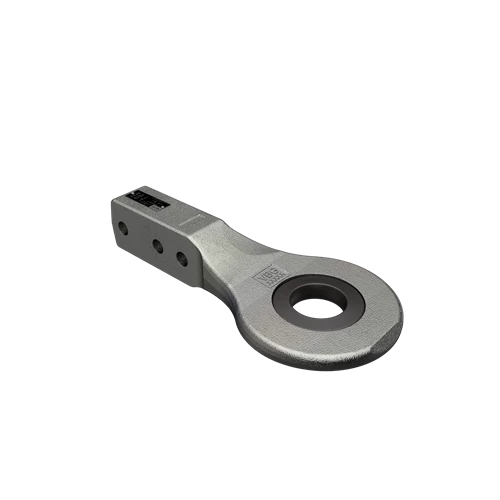 VBG Drawbar eye DBE 153
Drawbar eye Ø 57 mm. In accordance with ECE 55R, class S.

In accordance with standards SS 550000-2 category X and SS 550100-2 D57.

Fit the drawbar with 3 screws M20, quality 10.9. Use lock nuts (class 10) and flat washers (HB200). Tightening
torque 520 Nm.

For other mounting requirements see mounting instructions.
Read more Hide