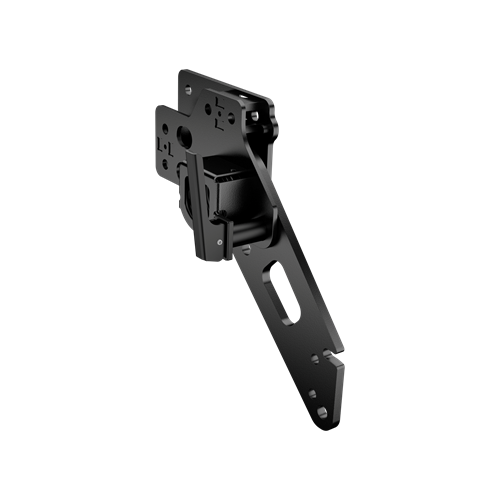 VBG End plate - Hinged underrun protection - EUF-2 Left
Endplate kit that makes it easy and convenient to fold the protective beam up and down when necessary, for example, to be able to reach a low, inset underslung coupling.

The user-friendly design means that you avoid difficult and dangerous work procedures.
The endplates can be included as part of a flexible system adapted for driving with large bulk centre-axle trailers. The protection is mounted with one of VBG's drawbeams.
By using parallel brackets this creates more space for a centrally installed coupling when the protective beam is lifted up.


Read more Hide