VBG Foldable Underrun Protection EUF 180 - protective beam with open profile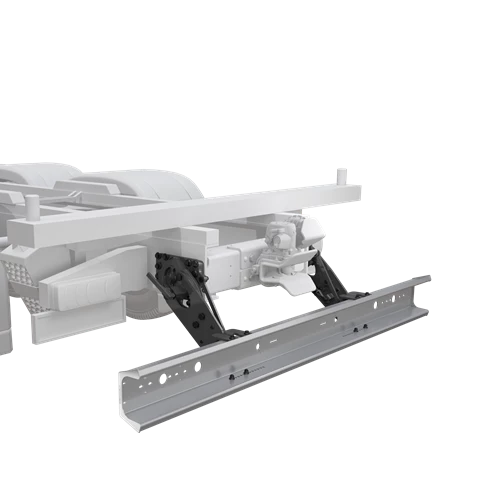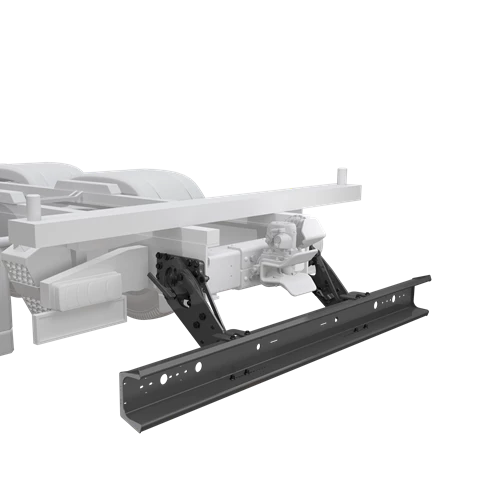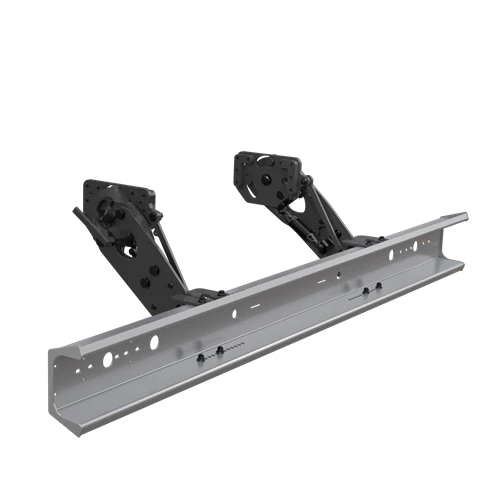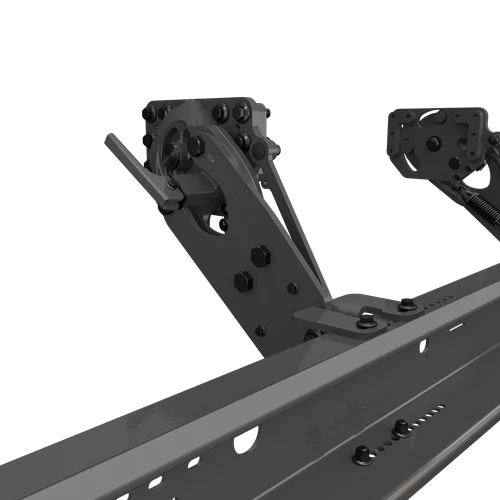 VBG foldable underrun protection system.
A system with a steel, open profile protective beam that makes it easy and convenient to raise and lower the protective beam up and down when necessary. For example, to be able to reach a low and far underslung coupling with large-volume cargo trailers.

The user-friendly design means you avoid difficult and dangerous work procedures when operating the system.

VBG's underrun protection system can be mounted on many types of chassis with different frame rigidity (see table under Technical Data) Optimal design
Quick and easy mounting since all components are adapted to each other and the vehicle. The system is designed to occupy the smallest possible space and area on a vehicle chassis. It is also optimised for the lowest possible weight SAFE AND SECURE
The ergonomic design and simple operation mean the system is comfortable for the driver to use, with the least possible risk of injury. Plus, our expansive service network gives you easy and convenient access to parts, service, and expert knowledge. QUALITY THAT INCREASES VALUE
The high material quality and VBG's unique surface treatment give you an underrun protection system with a long service life and the highest finish that lasts – year in and year out. It increases both the resale value and lowers your total cost of ownership.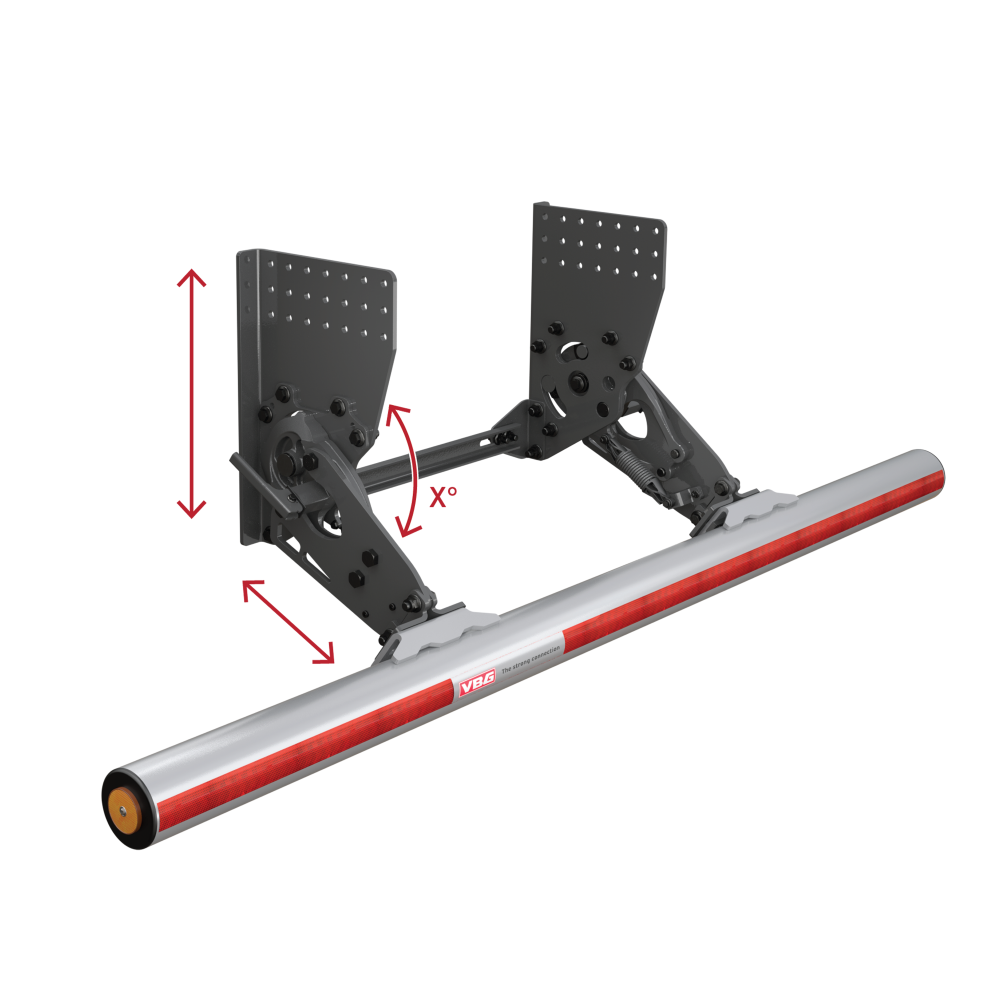 Suited to your needs
Sometimes, our standard range does not match your particular vehicle body. By combining arm lengths, angular displacement, and customised endplates, we can create a certified system suited to your unique needs.
Contact us

Certificate
Note that the certificate is valid for complete VBG underrun protection systems, according to R58 rev 3.

VEHICLE CHASSIS
Vehicle chassis frame rigidity required for mounting VBG's underrun protection system according to R58 rev. 3.
Frame inertia moment: Minimum (see table)