VBG Sliding underrun protection URSP 180 - Hydraulic operated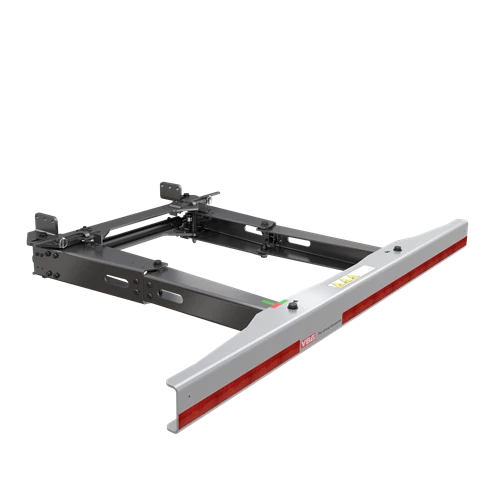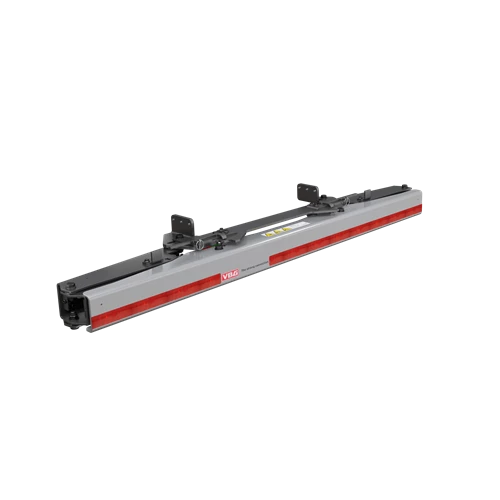 With VBG's pre-assembled, sliding underrun protection , you can get the protective beam in the required position, by choosing one of the four different arm lengths.

The robust system is equipped with play-free joints and is easy to fit. For maximum comfort and safety, choose between manual or hydraulic operation. The hydraulic system is carefully selected and tested to provide a very robust, easy and fast operation to facilitate daily work. The system is tested and approved as underrun protection in the inner and outer positions in accordance with UNECE R58 revision 3.

If you choose sliding underrun protection with parallel brackets, more stable operation is achieved. Underrun protection with parallel brackets is available for most European countries apart from France, Italy, the Netherlands and Germany.
All constituent parts have a surface treatment of the highest quality, with a powder-coated finish for increased durability.

VBG's underrun protection system can be mounted on many types of chassis with different frame rigidity (see table under Technical Data) Optimal design
The protection is developed to suit different types of constructions. It is available in several different arm lengths to offer a wide span between the shortest and longest ejection lengths. SAFE AND SECURE
The ergonomic design and simple operation mean the system is comfortable for the driver to use, with the least possible risk of injury. Plus, our expansive service network gives you easy and convenient access to parts, service, and expert knowledge. QUALITY THAT INCREASES VALUE
The high material quality and VBG's unique surface treatment give you an underrun protection system with a long service life and the highest finish that lasts – year in and year out. It increases both the resale value and lowers your total cost of ownership.

Certificate/CE mark
Note that the certificate is valid for complete VBG underrun protection systems, according to R58 rev 3.
A CE mark on a machine indicates that the machine can be freely sold on the European market because it complies with the Machinery Directive and any other requirements. The mark certifies the manufacturer or importer that the machine complies with European Union health, environmental and safety requirements.
VBG URSP 180 with hydraulic kit is CE marked without control so the bodybuilder can optimise their needs and wishes.
Additional construction must be CE marked separately by the bodybuilder.
Mandatory accessory
For semi-underslung mounting
Mandatory accessory
For semi-underslung mounting

VEHICLE CHASSIS
Vehicle chassis frame rigidity required for mounting VBG's underrun protection system according to R58 rev. 3.
Frame inertia moment: Minimum (see table)