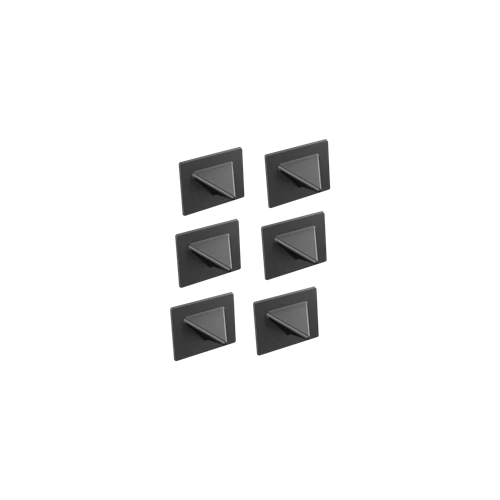 Drawbar reflector kit
Part No. 28-120300
Spare reflectors are sold in packs of 6 or 18. These are used to reflect signals from the radar-based electronic devices (DSM) and help to calculate the current drawbar position. Position the reflectors in the designated position. Follow the instructions for assembly.

When DSM is calibrated for a drawbar with reflectors, other drawbars can be equipped with reflectors to work on the same truck – no further calibration is required. The line of sight between sensors and reflectors must not be obstructed by hanging hoses, cables, support legs, etc.